This year, PCC dethroned the reigning Rose Bowl Flea Market to earn the title of Best Flea Market in Pasadena Weekly's "Best of Pasadena 2015" list.
"I think it's pretty exciting because we are such a small market compared to the Rose Bowl [Flea Market]," said acting hourly flea market coordinator Lindsey Reed. "It's a huge honor and it makes us excited to work more for our customers to have a great place to come on Sundays and for our vendors to take pride in the market that they sell at."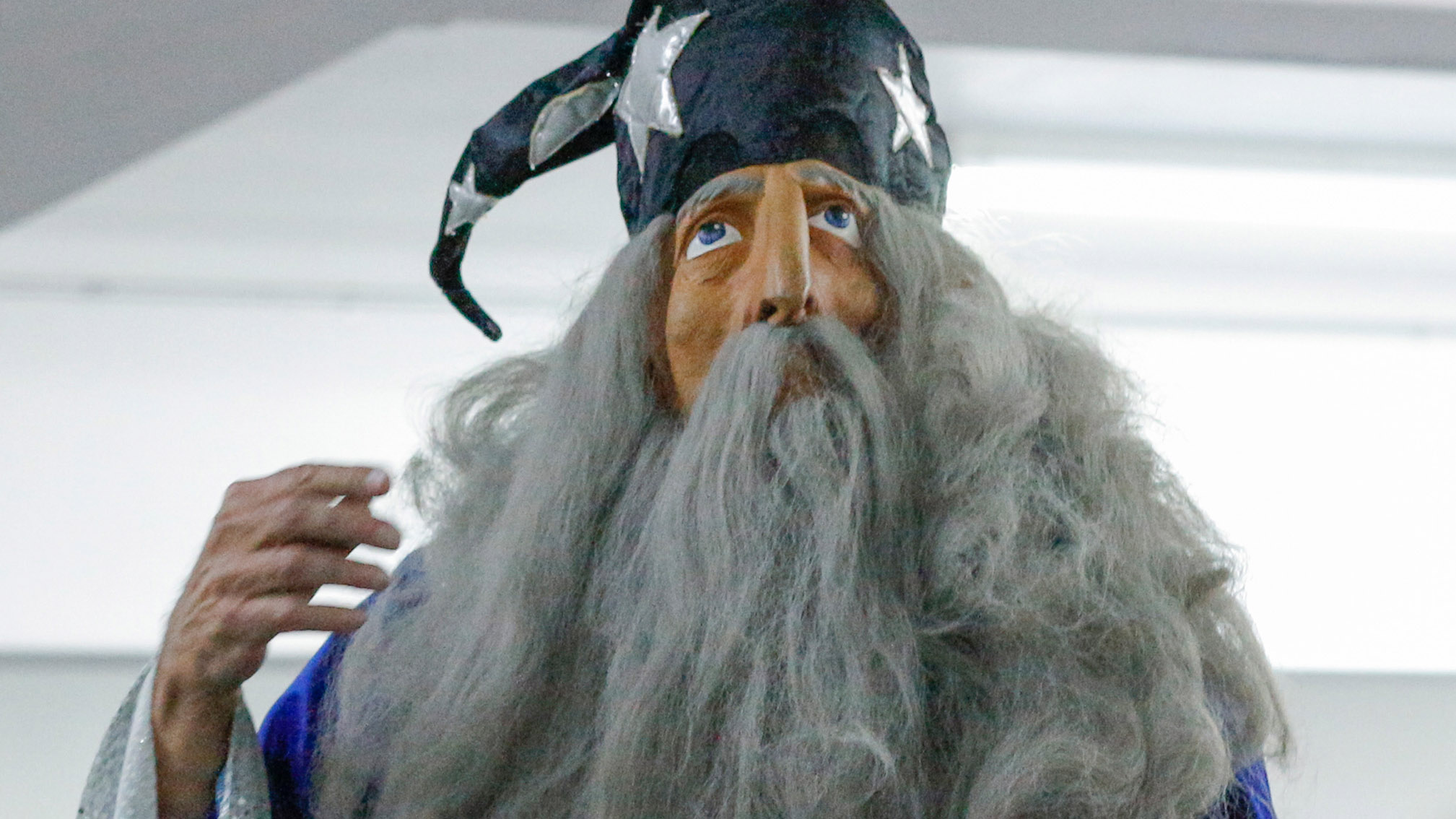 Founded in 1977 by brothers Tom and Tim Selinske, the Flea Market draws approximately 3,000 to 5,000 shoppers to PCC each time it takes place on the first Sunday of every month. Among the thousands of attendees is a diverse audience that includes people from other states as well as other countries.
The PCC Flea Market is not only the largest nonprofit flea market on the west coast but it is also student-centric: all proceeds go toward funding student programs and student scholarships. At least $30,000 worth of scholarships is given away annually. Admission is also free, which sets it apart from most flea markets in the region.
"Another thing that makes our market different is that we're strictly antiques and collectibles," Reed said. "We try to discourage the sale of mass-produced items."
Each Flea Market has 450 vendor spaces, 362 of which are reserved for regular vendors. The other 88 spaces are for non-regular "oversell" vendors, who have to join a waiting list that opens two months in advance. Although most of the vendors are antique sellers, the Flea Market also hosts food trucks and pet adoption drives from the Pasadena Humane Society. At least one pet gets adopted at each Flea Market.
Out of all the different kinds of collector's items available, the hottest items at the Flea Market are, without a doubt, vinyl records.
"We have record collectors that come from all over and we have one entire ramp in the parking structure that we devote to records," Reed said. "People come and they say this is one of the best record selections because [the vendors] don't mark it up to crazy prices and they're really good quality records."
Apart from vendors, PCC student clubs also frequently participate in the Flea Market. One such club is the Alpha Gamma Sigma Honor Society, which has given out food and drinks to shoppers at the Flea Market for the past few years.
"While we contribute to the Flea Market, we increase the club's interaction with not only the local residents but also residents from other parts of Southern California," said AGS marketing director Brandon Ma. "[It gives us] the chance to meet different kinds of people and introduce our club to them. The visitors are supportive of and enthusiastic about our club."
Even though the Flea Market only takes place 12 times a year, work does not simply begin and end on the day of the event for its staff. From liaising with hundreds of vendors to promoting the Flea Market, the office staff work around the clock to ensure that everything goes smoothly.
Eagle Rock resident Terri Smith was impressed by how well organized the Flea Market was when she attended it for the first time.
"Most people I met and talked to there were very warm and friendly," Smith said.
Smith's favorite part of the Flea Market were the pottery and glassware items. "I liked the quality of the merchandise and the fact that there was a wide range of items and prices," she said. "I found a couple of [pottery and glassware] that were reasonably priced and I am very happy with those purchases."
It is also not uncommon to spot a celebrity or two at the Flea Market, as stars like Arnold Schwarzenegger, Diane Keaton and Alison Sudol have been sighted browsing through the unique collection of items in the past. Hollywood set designers also frequent the market for antiques to use as props.
In the year and a half that Reed has worked with the Flea Market, she has found that it continuously grows and adapts to the ever-changing landscape of the community and society. It has increasingly made use of technology to organize its vendors and to promote its events.
"We've really got our social media advertising off the ground," Reed said, crediting the Flea Market's new social media presence with the Best Flea Market win. Newer efforts to promote the Flea Market include giving away free tote bags to customers who follow its Facebook page.
"We try to adjust and improve the market each month," Reed added. "We have goals that we want to achieve for the market, both short-term and long-term goals."
The next Flea Market will take place on Sunday, Nov. 1 from 8 a.m. to 3 p.m.
View our full photo gallery here.