As the fall weather begins to breeze on campus, the sound of the season doesn't seem to be coming from the wistful wind or falling leaves. Rather it comes from a blaring trumpet and a playful piano that can be heard during one of the music performances held on the West patio in front of the Center for the Arts building, for the weekly "Noon Concerts."
"I love the community that it builds," said Marleigh Gillespie, an alto in the Vocal Jazz Ensemble. "It's nice to be able to perform and enjoy music at [the same time]."
Held every Tuesday and Thursday at 12 p.m., students can enjoy their lunch listening to lively music for free, whereas the musicians on campus get to showcase their talent and give students a chance to hear different kinds of music.
"People don't always have money to go to concerts," said Evangelina Perez, an alto in the Vocal Jazz Ensemble. "[These concerts] are a chance for everyone to see music performances."
During these performances, students get to hear a variety of music ranging from jazzy, doowop singing to a heavy brass section that masterfully blends together with Afro-Cuban sounds.
"A lot of people nowadays listen to one type of music," said Nelson Figueroa, a pianist in the Latin Jazz Ensemble. "[The noon concerts] are a good way to open people's minds and show diversity of students on campus."
These concerts pull in audiences through alluring sounds, beats and instruments, each uniquely bold and different, that fill the surrounding atmosphere and elevate the audience's experience from a West patio concert, to a worldly arena performance.
Whether it be through instructors singling out solo performers to demonstrate their vocal prowess or letting saxophonists colorfully perform a section of a song replete with warm and smooth sounds, the Noon Concerts keep both the audience and performers entertained.
In addition, students unaware of the music programs get to see the music community that isn't normally visible on campus.
"People on campus get to see that we exist," said Andreas Preponis, Director of the Vocal Jazz Ensemble.
With each music group continuing to diligently practice their way through the weeks before they perform in grander auditoriums with bigger audiences, groups such as the Vocal Jazz Ensemble have found that these concerts help them practice and figure out the specific kind of changes that need to be made before taking the stage.
"The idea last semester was [to have] two performances per semester where we can practice singing in front of people," said Preponis. "Then at least we are used to [performing] the second time around."
However difficult or nerve wrecking it may be, everyone involved in the Noon Concerts has demonstrated the value of being a musician.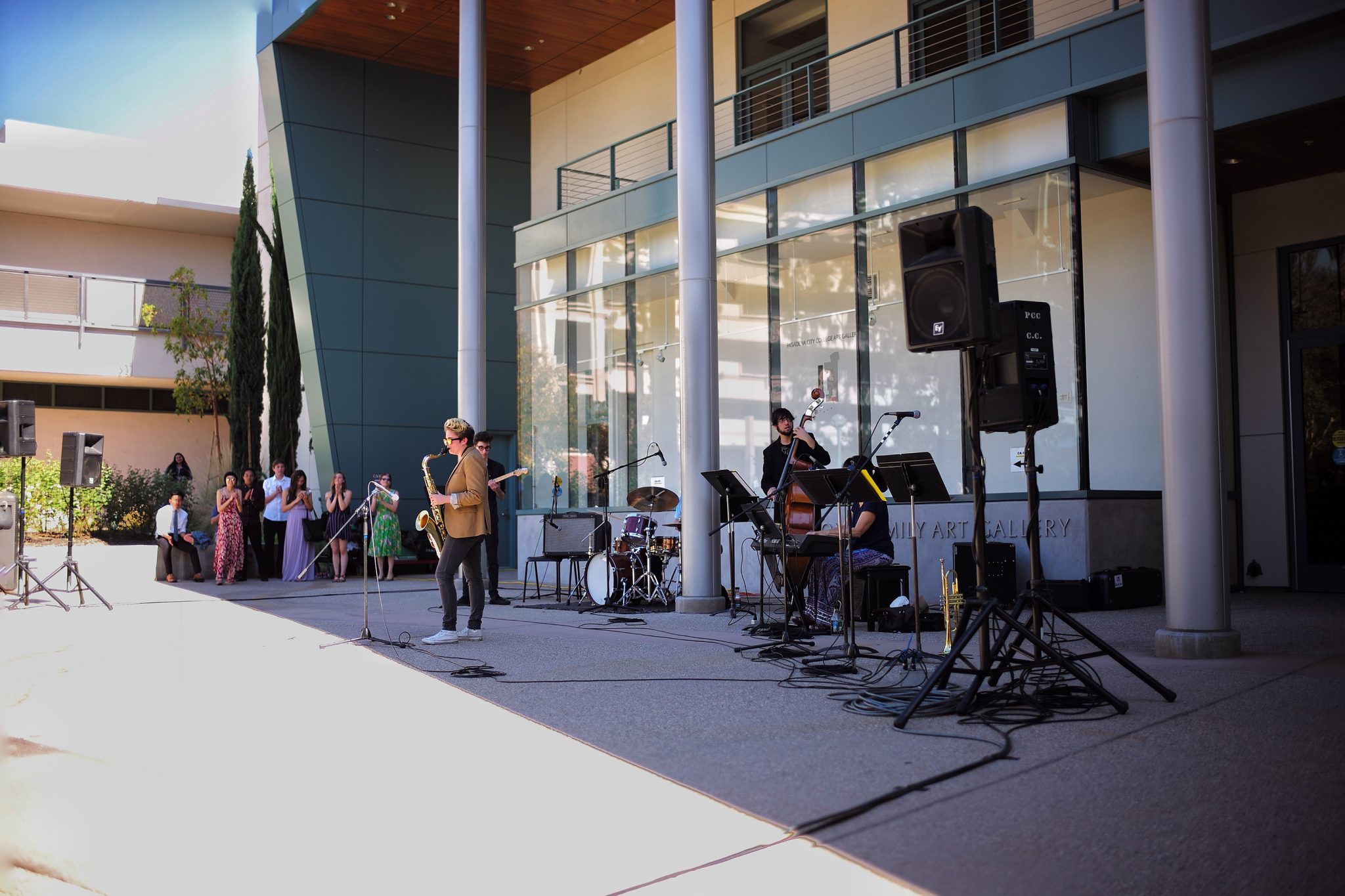 "I just encourage [students] to stay on the [music] path and take every opportunity that comes their way to play," said Jazz Instructor, Brian Carmody.
Latest posts by Mandie Montes
(see all)