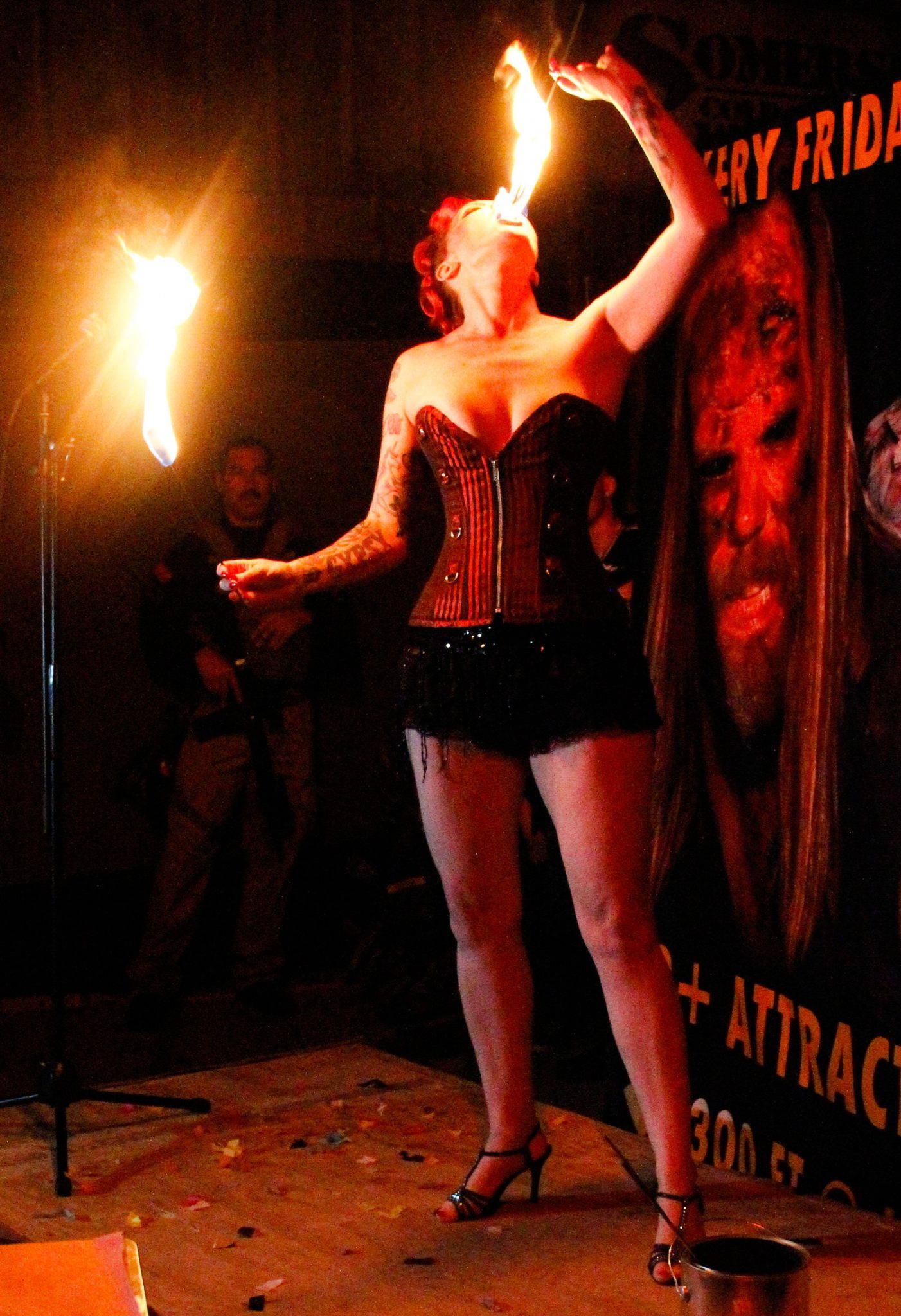 As the military truck slowly makes its way to its final destination, you hear it. A slight groan, feet shuffling close by and suddenly you realize you're surrounded by the undead.
Luckily, this unforgettable haunt lets its customers shoot the zombies before they get too close and try to infect them.
Haunted Hollywood Sports (HHS) is offering a haunt unlike any during the Halloween season. What other theme park or event would give its participants loaded airsoft rifles and allow them to shoot attacking zombies?
"The Airsoft environment is kind of different from a normal haunt," marketing coordinator Jerry Paxton said. "We call these attractions Killhouses. We have three this year. We've branched out this year, also adding four mazes and three 'scare zones."
The way the Killhouse works is the participant is given a gun, vest and facemask at the beginning. The objective is to make it through the Killhouse with the flag that's attached to your vest still there, allowing these zombies to get up close and personal. If the participant has their flag ripped off, they have to start over or move on to the next attraction.
The mazes are not for those who might be claustrophobic. The maze Venom starts off in pitch black, where participants must feel their way through a tight corridor. Once that's over, monsters and screeching maniacs lurk around each corner waiting to be approached.
"This haunt is intense," performer Dangerous D said. "I performed at Rob Zombie's haunt last year and that had some scary shit. But I think letting the customer be able to shoot zombies is taking it to another level."
Besides the mazes and Killhouses, HHS will also have performers every night its open like Dangerous D, who enjoys having his tips stapled to his face (if they are a $20) and his chest. Paxton said they would have bands and magicians.
This year, HHS will offer college nights, including a PCC night. Students will receive discounted tickets on Oct. 17.
"We thought it would be great to offer college students an affordable haunt," Paxton said. "We hope it's a big turn out."
Latest posts by Philip McCormick
(see all)