Entering the front door of a two-story house, hair stands on end as a baby walker next to the stairs starts to come alive and moves across the floor. A woman screams for her son to run as strobe lights send visitors running for the exit. This is just the first room in the newly added "Insidious: Into the Further" maze at Universal Studio's Hollywood's "Halloween Horror Nights."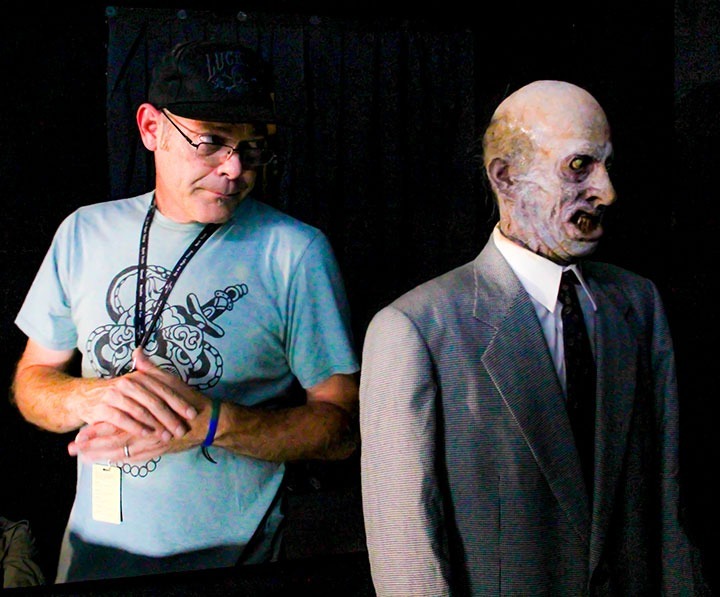 "We'd never done a paranormal maze," said John Murdy, creative director of the mazes. "James Wan [director of "Insidious" and "Saw"] inspired me to bring the world of "Insidious" alive. These are very physical ghosts in the movie and that made it work."
The first real scare comes in the second room and it's taken straight out of a scene from the first installment of the "Insidious." In the middle of the room is a table with four characters from the movie. An old woman sporting a gas mask sits in one of the chairs around the table, jittering and shaking at times, entranced in a séance.
All of a sudden, cameras and the lamps around the dark room start flashing on and off, until the Red-Faced Demon from the movie jumps out.
"The animatronics around the table distract you from where the real scare is going to come from," Murdy said. "It's just a creepy room to be in, knowing something bad is going to happen, but not when."
The rest of the maze features smoke machines, scent machines that emit a "rotting corpse" smell, and a lot of well-placed performers who will jump out and scare anyone they get the chance to.
"It's a year round project," said Murdy. "We always have to top what we have done in the previous year and that's always tough. I feel like this is a very good maze and it should draw a lot of screams."
Other mazes at Halloween Horror Nights will include an encore from "The Walking Dead," "Evil Dead: Book of the Dead," and a maze inspired by Black Sabbath's new album 13. Halloween Horror Nights opens this Friday night.