With 12 minutes left in the game and the score knotted at 1-1, the Pasadena defense gave up a penalty kick that could have decided the match. The shot was taken, low and to the right, and goalkeeper Angie Ulmer, guessing correctly, blocked the shot by pushing it out wide.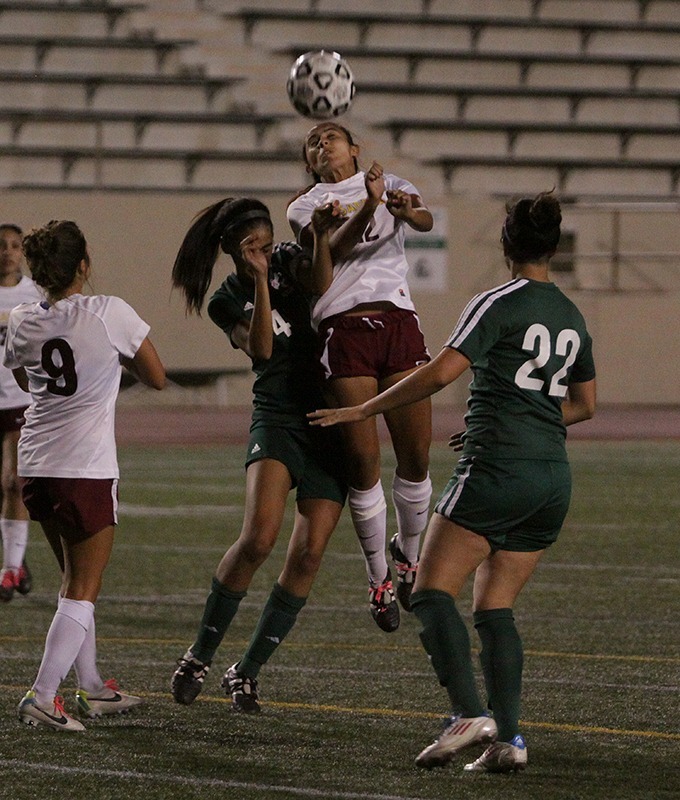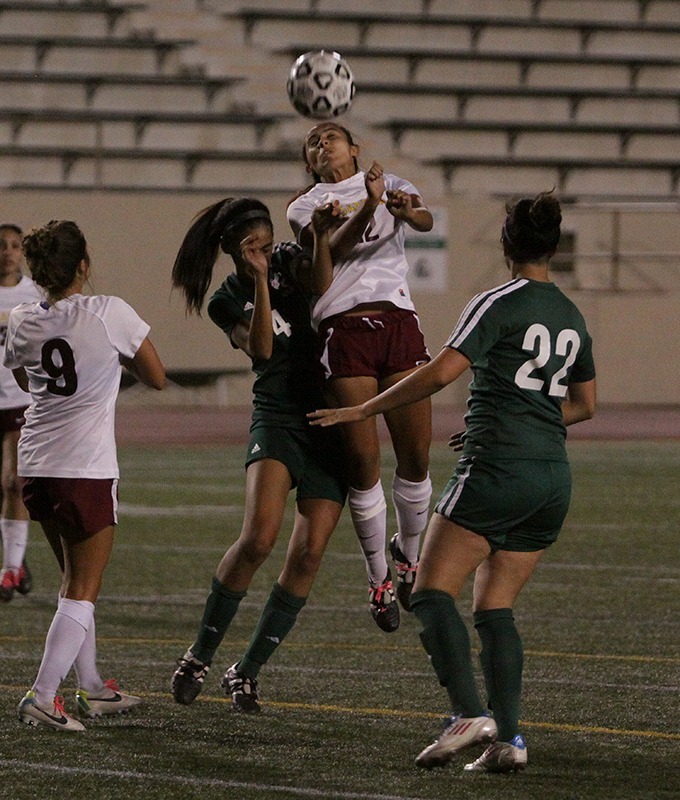 Pasadena City College went on to finish the game in a 1-1 draw away against East Los Angeles College on Oct 4.
"I just had to do what I had to do, I had faith that I was going to block that thing.  Got me fired up, got the whole team fired up," Ulmer said.
When asked about how she chose the correct way to dive, Ulmer said, "Usually I look at their eyes, and then I look at their feet.  But she was trying to trick me. Before she kicked it she had a little step, so she was trying to make me jump one way, but I didn't fall for it, so I got it."
The game started strong for the Lancers with numerous shots on goal, but when East Los Angeles scored before the half, the Lancers' motivation deflated like a popped balloon.
After the half time break, the Lancers still looked sluggish. But it was a moment between PCC's Helena Macintosh and ELAC's Chrystine Morelos that changed the attitude.  After a hard tackle, Morelos stood in Macintosh's face, yelling and trying to intimidate Macintosh.
For this Morelos received a yellow card, but after a minute and a conference with the side referee, the referee also issued Macintosh a yellow card.
This brought life back into the Lancers, driving them on to score the tying goal.
It was Lizbeth Rodriguez who created the chance.
"I pressured the girl, it rebounded off her and came back to me," she said.  "I took it a little, and just chipped to Helena [Macintosh] because I saw her open on the wide left, and she just took the shot."
Macintosh slotted it into the bottom corner.
"I took a left foot shot, far post low, like my coach always teaches us," Macintosh said. "It felt so good.  I wanted at least a tie because a tie on the road is like a win to us."
"I think we are really solid, compared from the first game to now, we have picked it up so much," continued Macintosh.  "We all communicate really well, we are passing and connecting a lot better. I am really happy with how it's going and I know we are going to make it far in the playoffs this year."