Friday's South Coast Conference Championships proved to have its share of highlights and disappointments for the Lancers cross country team at Long Beach's Heartwell Park.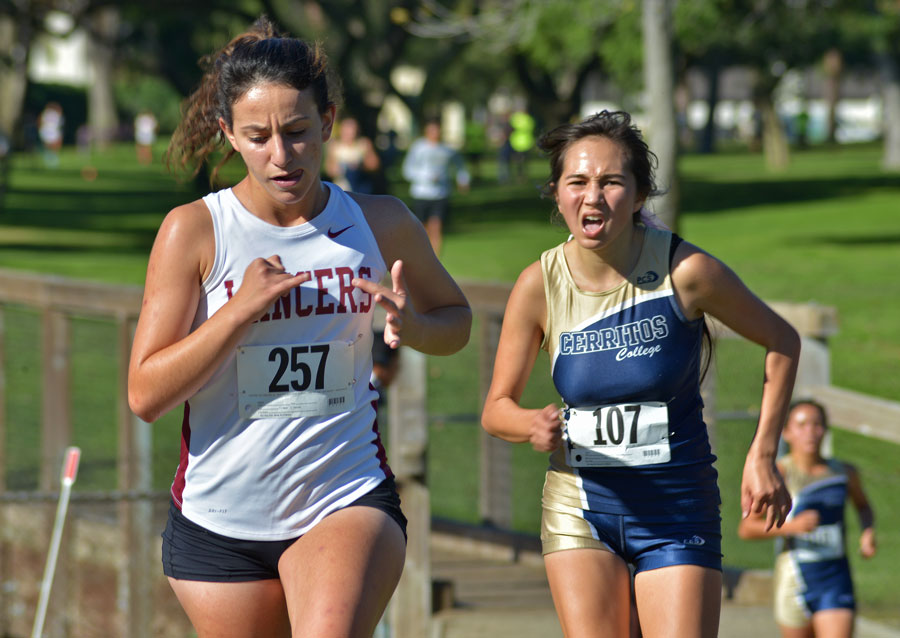 Freshmen runner Brenda Grate received All-SCC Second Team honors after finishing ninth, a Lancers' team best. Grate emerged with a personal best of 19 minutes, 38 seconds. It was the first time in eight meets that Grate had the fastest mark amongst the Lancers women.
"This is my first semester running so I'm still learning to push myself," Grate said. "I was really nervous and I was dreading the last mile, but while I was running, the last mile wasn't that difficult, that helped me not panic."
Heading into the championships, it was the duo of sophomore Christina Shamirian and freshman Tansica Sunkamaneevongse that gave the Lancers encouragement.
Sunkamaneevongse placed 12th in the Championships and received All-SCC Second Team honors with a time of 19 minutes, 44 seconds.
"There were some really encouraging things for us with Brenda running her best race of the season," head coach Armand Crespo said. "Tansica has been consistent for us all year. We had hoped for a higher team finish, but we feel good about placing high going into the final two big meets."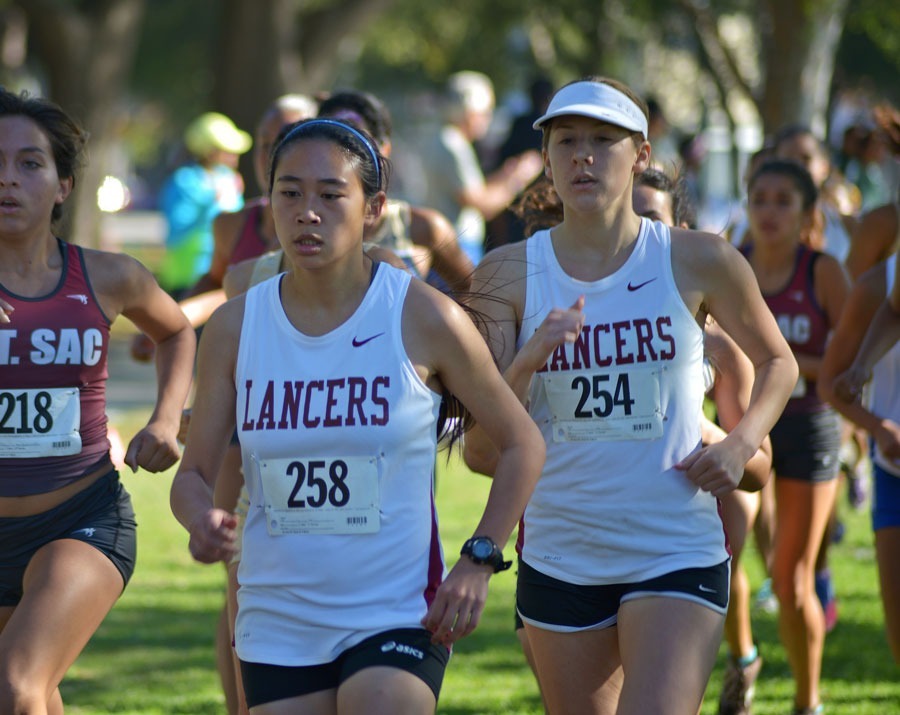 The Lancers women finished fourth out of seven teams in the Conference Championships with 89 points. The Lancers lost their third place tiebreaker to Cerritos College. Sophomore Kailaddni Chavez finished 18th with a time of 20 minutes, three seconds. It was an impressive day for the Lancers women having four runners finish among the top-20 (68 total runners).
"It could've gone better," Sunkamaneevongse added. "I put too much pressure on myself and it caused me to struggle throughout. We're all looking to improve and get better and encourage each other from here on out."
Despite a rough day that included a stomach ailment, Shamirian finished 19th in 20 minutes, seven seconds over the 5-kilometer course.
"Christina was battling stomach issues and then ended up losing one of her shoes at one point, but she hung in there to reach the top 20," Crespo added.
The Lancers men were not as impressive as their female counterparts, finishing sixth in the championships.
Sophomore Brendan Greene once again was the Lancers' best at the SCC Championships with a 23rd place finish with a time of 21 minutes, 27 seconds over the 4-mile course.
"We had a disappointing race," Crespo said. "We did not execute what we've been practicing for the past few weeks. Brendan, Ruben Torres and Abraham Esparza picked us up, but we failed to pack up with the others."
Ruben Torres finished 40th (21 minutes, 59 seconds) and Abraham Esparza finished 46th (22 minutes, 15 seconds).