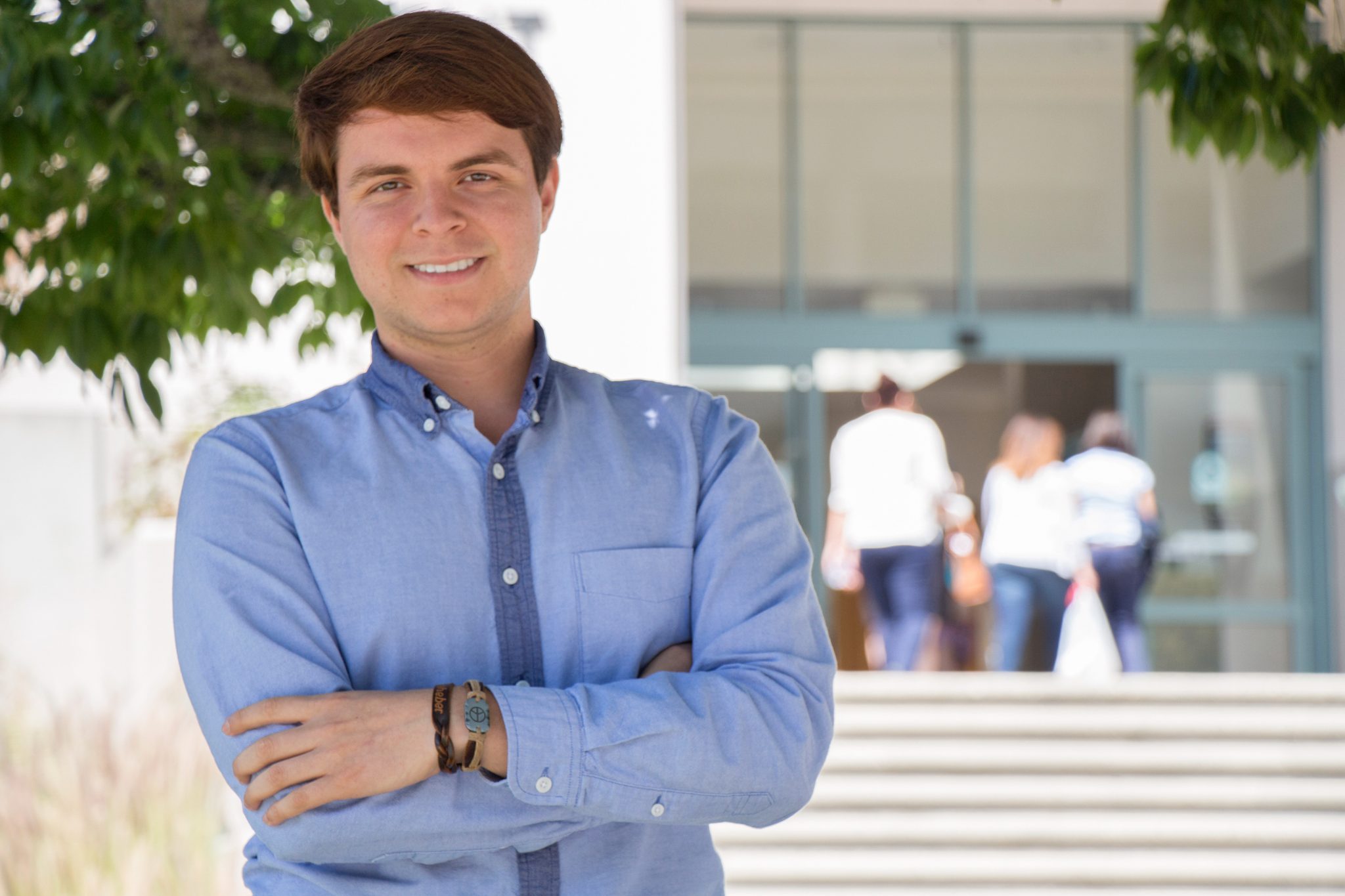 Newly elected Associated Students President Irving G. Morales plans to continue his role as a voice for students while advocating for a stronger AS presence on campus.
Formerly the Vice President for Cultural Diversity, Morales wants the AS to have a bigger role on campus.
"Unfortunately not all of our students are aware that they have a student government," said Morales.
"Especially high school students."
Morales has already started promoting AS by hosting Welcome Week, which took place in the quad.
"It was a great success," said Morales. "Lots of planners went out, lots of information."
However, Morales acknowledges that Welcome Week was just the tip of the iceberg. He has several goals that he would like to see implemented by the end of his term.
The first of which is to fill several empty seats on the AS board.
"We're very small," said Morales. "I have three more spots available and hopefully I can get those filled in as soon as possible."
Another goal is to make sure that students have the necessary resources for transferring.
"He has a lot of ideas to push his agenda," said former AS President Jordyn Orozco.
Morales' attitude towards advocating for students has inspired his board to do the same.
"I am excited to have Irving for AS President this year," said Elena Pierce, the Vice President for Cultural Diversity. "This year we hope to make valuable connections with different academic groups to build stronger connections for the future as well as get the word out there that we are a resource for students."
Working together, the board has come up with several ideas that would benefit students. They include a program to help students quit smoking and encouraging more clubs to get chartered.
"As a team we will strive to be the voice of students by advocating for students in all our endeavors," said Pierce.
Morales started out his career as a student representative by joining clubs. From the Honors Society club to the Blood Committee, which worked with the American Red Cross, Morales found that he enjoyed helping students.
"From seeing how much I loved helping students I decided to join as a VP last year," said Morales.
Once his term as VP was over, Morales decided to become president.
"I decided that going on as president, I would be able to help even more with my knowledge of what students want and need," said Morales.
This includes building bridges between departments so that students have the resources they need.
By the end of his term, Morales aims to have departments at PCC understand what resources will benefit students.
One of the key issues Morales hopes will soon be addressed is winter intersession.
"I am sad to hear that lots of students in that year were affected because I was affected by it to," said Morales. "I've heard great comments how it's going to benefit [students] having winter."
For now, Morales is preparing the AS to host several events in the upcoming weeks, including Club Week and a movie night.
"I'm very hopeful for this year," said Morales. "Let's get those As and get ready to transfer."