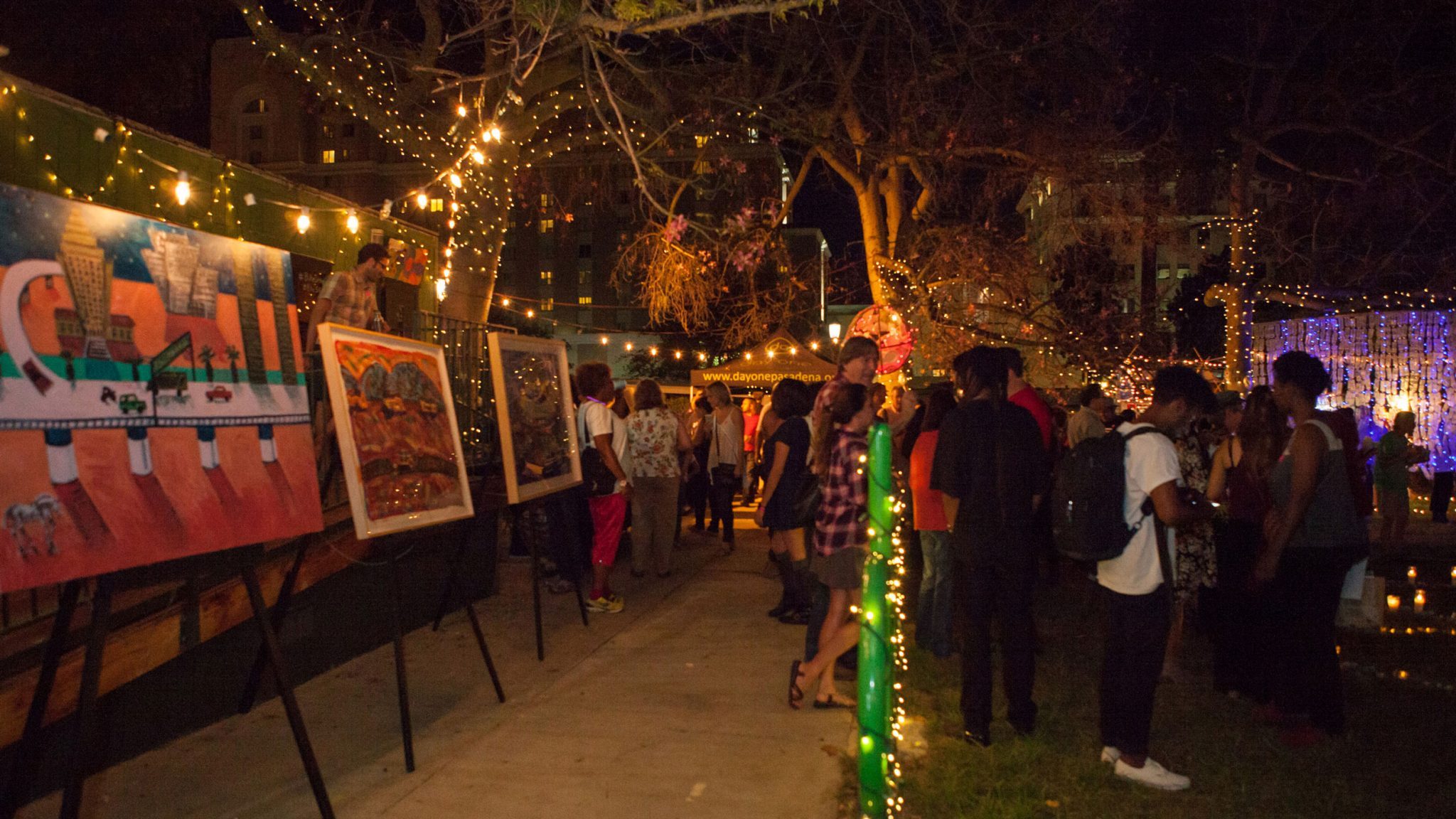 Pennington Dance Group
Speaking to the audience through the art form of the human body, the Pennington Dance Group conveys messages with movement.
"Art, at its best, sparks our imagination, teaches us how to dream, and helps us understand ourselves better," said John Pennington the Artistic Director of PDG. "The PDG dance artists embrace the possibilities of human expression through the endless movement potential in the body. In our work, we hope to reflect and examine the world in which we live and work."
Offramp Gallery
One of the few places to offer contemporary art is in a historic house at the Offramp Gallery.
"There aren't many contemporary art galleries … We try to bring to an oracle scene to the people of Pasadena and be on it," said Jane Chafin, the director of the Offramp Gallery.
ArtNight
"ArtNight is intended to involve not only our Pasadena residents and community, but to engage others as a major cultural tourism event," said Rochelle Branch the Cultural Affairs Manager of the ArtNight. "We hope that the outstanding arts and culture that is a part of Pasadena can be inspirational to everyone who enjoys experiencing, learning and enjoying the many different art forms and expressions that are a part of ArtNight Pasadena."